Time well spent
Driving in games is something that I've always enjoyed. I remember being absolutely blown away by the graphics in the original Gran Turismo on PS1. Fast forward a couple of decades and you have this gem of a game by Playground Games and Turn 10. The action never stops, and neither does the party.
If you've played previous Forza games, you have a good idea of what to expect. Hundreds of cars by dozens of manufacturers are available, with countless customization options so you can fine-tune and tweak every aspect of your car. Your inner gear head will rejoice. And the physics of the cars! I could probably write an entire article about how spot-on the vehicles handle. The highest praise I can give the dev team is that the cars just feel right. One can tell just by driving if the car has the engine in front or back and which tires are spinning.
The camera angles can be changed on the fly using RB. Perhaps because I've been driving for over 20 years the cockpit and front hood camera angles feel best to me. Depending on the course and my position in the field, I'd find myself switching from the far back and cockpit views multiple times during a race. When there's dirt being kicked up (like in the photo above), the far back view is your best friend to ensure you're staying on course. Other angles include the front bumper and near-back views, both of which I didn't use at all.
Damage does occur during races, and the player can choose whether it's strictly cosmetic or if the car is affected. Since I personally view the Horizon series as more "Arcade-y" as compared to its sister series Forza Motorsport, I chose to have the damage remain cosmetic. Players also have the option to keep on an ideal driving line. Purists may be against such an idea, but I'd recommend to keep this line on at all times. There were moments during races that I couldn't tell where I was supposed to go next due to a variety of reasons. The line kept me on course almost the entire time. And the times it didn't keep me on course were my fault, due to a bad line I took in/out of a corner.
I didn't experience a single bug throughout my entire playthrough either. Not once did I run into an invisible object, glitch out of the world, or prevented to go where I wanted. As far as the visuals are concerned, they're top-notch, even though the game is five years old. The way the environments transition from one to another is seamless. Driving around the map you'll encounter the desert of the Australian outback with its famous pink lakes, a tropical forest, vibrant rivers, and towering cityscapes. If you were able to purchase the DLC prior to its removal from the Xbox store, you would've also seen an unending blizzard on the side of a mountain, and surreal Hot Wheels® tracks.
The activities found throughout the game are very enjoyable. In addition to 63 exhibition races, players can participate in racing championships (these are 3-5 races long, winner is decided by points), by going as fast as possible in speed zones, showing off their car skills in drift zones, trying to get the top speed in speed traps, and a combination of these activities in the "Bucket List" challenge playlist. On top of that, players can challenge any other players' avatar at any time to start an impromptu street race. Do enough of these, and organized street races are activated. You can even earn additional cars by participating in these races.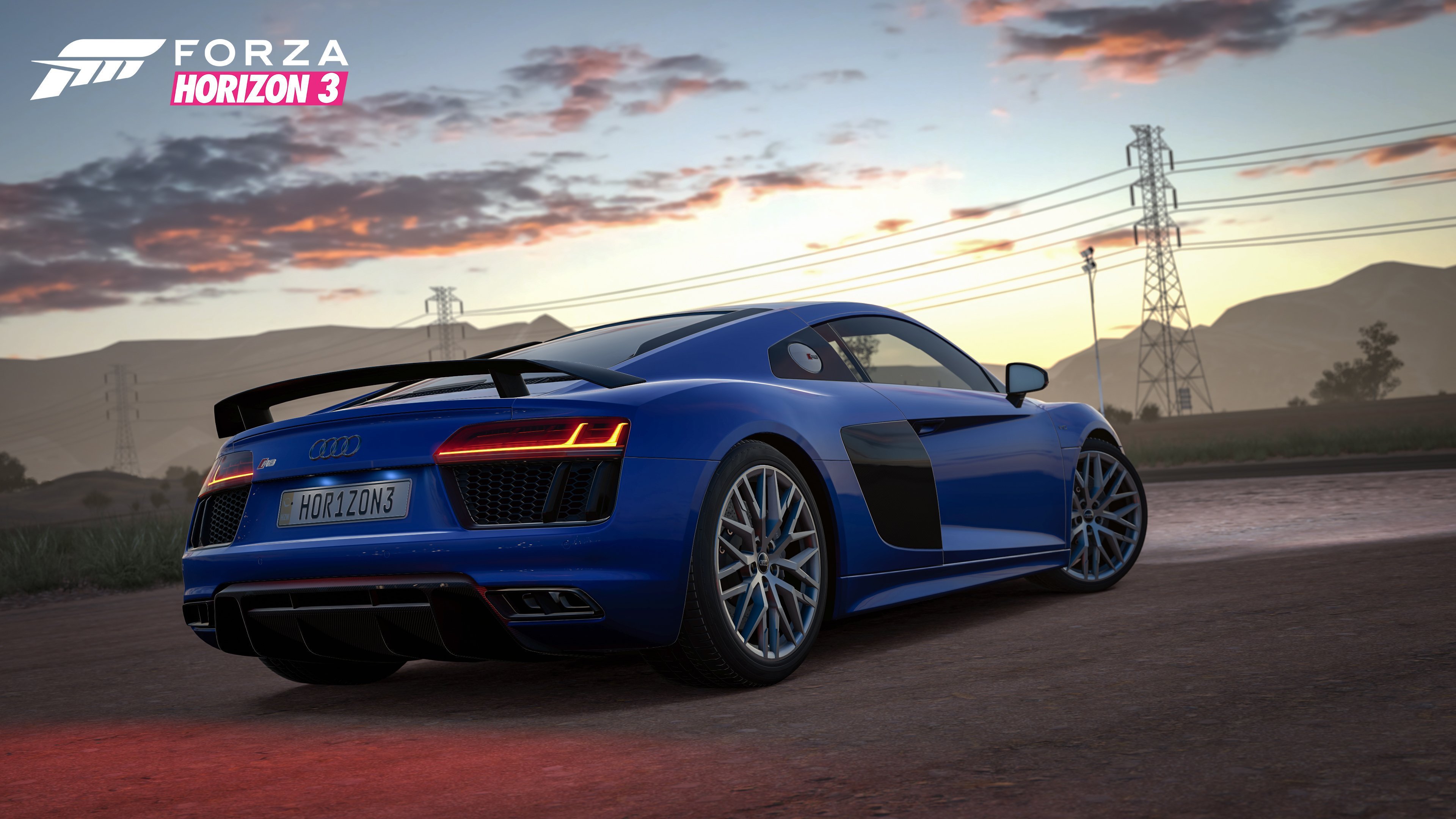 The Forza Horizon series is best at doing one thing above all else: giving the player the opportunity to drive. This may appear to be a miniscule thing, but it's what makes this series great. None of the above activities are things you HAVE to do. You can just hop into the car of your choice, hit the gas, and go where the road takes you. After a long day, isn't it nice to just go on a long drive to clear your mind? Forza Horizon 3 is the embodiment of this sentiment, along with so much more.
RATING: 9 out of 10